REVIEWS
You Don't Have to Take Our Word for It!

Here's what some of our satisfied customers have to say about Coon Rapids Service: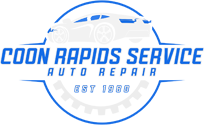 Tires
, near
Coon Rapids, CO
08/28/2023
We had a hole in our tire on our way home to Colorado and they fixed it quickly at no cost! Very glad we stopped in. They really saved us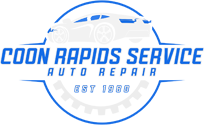 We have been going to Coon Rapids Service for the past 5 years. We have found them honest, competent and knowledgeable. They have always been able to figure out our car/van problems and many times have not charged us if the work that they did happened to not fix the problem. It feels good to have a mechanic that we can trust! Thank you Coon Rapids Service!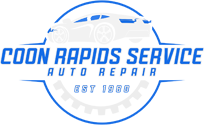 I just recently moved into the area and when my car broke down I am so glad I found this shop! The service incredible! They were friendly, knowledgeable and as someone who does not know much about cars, they were incredibly helpful, and fair. I will be going back, and would highly recommend using their services!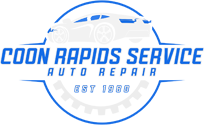 Great, friendly owners who will treat you like family. Recommend to anyone and everyone!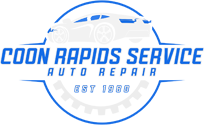 I've brought every vehicle I own here for the last 20 years. Chuck and Spike have run a excellent and thoroughly honest shop. They fix what's broken and no BS on things that don't need fixing. The price is reasonable and they stand by their work and will make sure the job is done perfect. Highly highly recommend this place.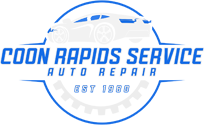 Great shop! Great people! I have had several repairs done at Coon Rapids Service over the years and they always do a fantastic job. I highly recommend them.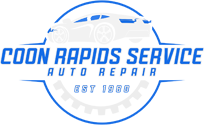 Brought my car in because it kept overheating. Loved the service! Tammy at the front desk is very nice and knowledgeable. She tells you what's going on in a way you can understand. Not knowing much about cars, I was thoroughly pleased with the service and my car runs great now! Highly recommend going here for auto repair services!!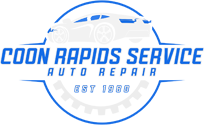 You want service you can trust and not worry that you are being "taken for a ride" this is the place you want to go. Everybody very nice, honest, treat you well, and very quick service. Cannot beat the price, best every time.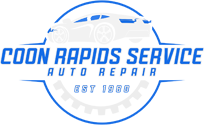 Awesome service. Never an issue. Honest shop.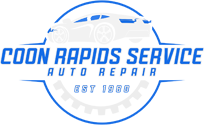 EXPERIENCED AND AFFORDABLE! From the time you meet Tammy at the front desk, to when the technicians work on your vehicle. They make every effort to get you the best price without going for "El Cheapo", or "Gold Plated". They also don't try and scam you with BS you don't need. Friendly atmosphere, clean with good coffee. They'll work with you to make a service time that works with your schedule and theirs. We will definitely go there for future service.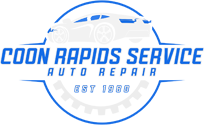 Tires
, near
Coon Rapids, CO
We had a hole in our tire on our way home to Colorado and they fixed it quickly at no cost! Very glad we stopped in. They really saved us
Nicole
, 08/28/2023
join our team
We are currently on the lookout for the following: